STUDENT ACTIVITIES
INDUSTRIAL VISIT AND SITE VISIT
As a part of association activities, the Final year, Pre-final year and Second year students are encouraged to go for industrial visit and Site visit within the state and out of state. This industrial visit and local site visit helps the students to acquire knowledge in practical constructions works to update themselves so as to meet the new challenges and also helps them to choose their project work for their career.
Local Visit to i3 expo at CODISSIA, Coimbatore
Yasoram Builders at Aluva, Cochin
Rajam Engineering Constructions, Tanjore
Mannasseril Constructions, Cochin
Local Site Visit to Municipal Water Works (Raw Water Treatment Plant), Erode
Local Visit to Muthu Constructions, Erode
Local Visit to PVN Constructions, Erode
Local Visit to URC Constructions Pvt Ltd at Gangapuram, Erode
Local Site Visit to Bhavanisagar Dam, Bhavani
Local Site Visit to Esha Yoga" & Hostel Building at Coimbatore.
Local Site Visit to 10thExhibition for Building Materials at Tirupur.
Local Visit to Aliyar Dam, Pollachi.
Industrial Visit to Puravankara Constructions at Bangalore.
Local Site Visit to CREDAI Fair Pro' & 'Isha Yoga' at Coimbatore.
Local Visit to Constructions Architecture Interiors
Industrial Visit to Cochin Engineering & Consultancy Services Pvt.Ltd.
Industrial Visit to Krnataka Research Centre & Krishnaraja Sagar Dam.
Industrial Visit to SSM Builders & Promoters, Chennai.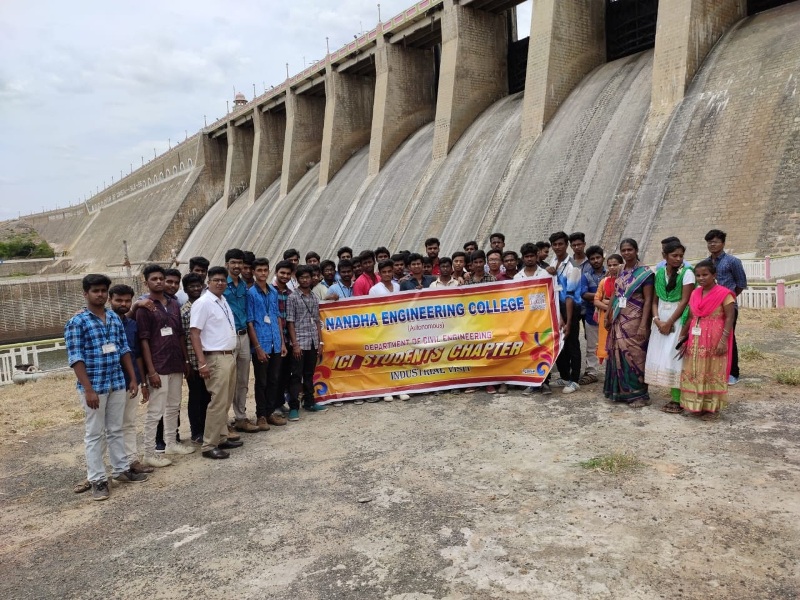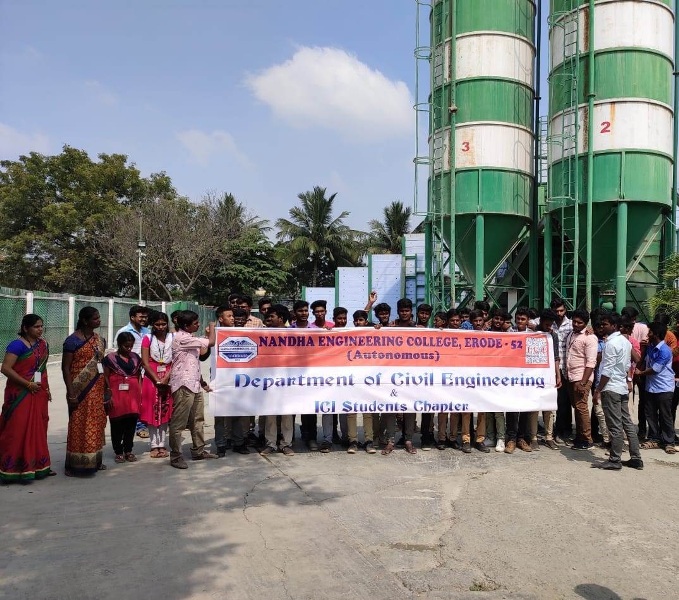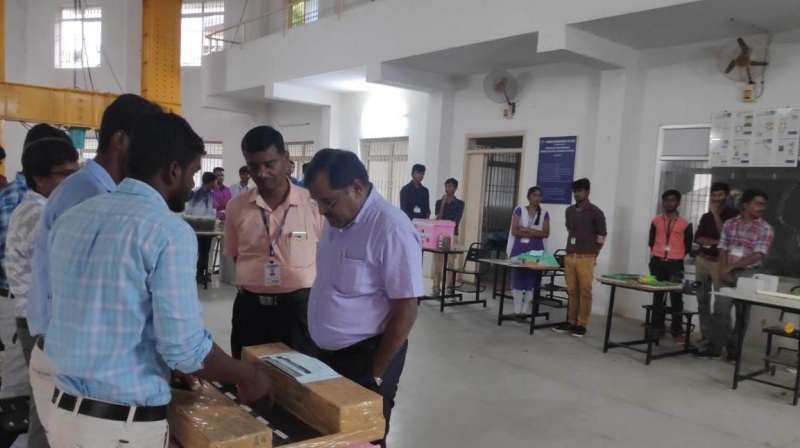 Project Based Learning
IN-PLANT TRAINING
Industrial and In-Plant training is being made compulsory for second and third year students during summer vacations. This not only helps the students in acquiring knowledge about new construction works but also acts as an insight into management aspects. Students are expected to undergo training for a period ranging from 15 days to 30 days in an industry and submit a detailed report for evaluation after completion of their training. In and around Tamil Nadu any Construction Companies.